Pauline Cove
A view of camp from across Pauline Cove. The cove offers protection from the rougher waves of the Beaufort Sea, and as such was an ideal base for the 1890's whalers to moor their ships.
Tent shelters
Shelters made of driftwood protect campers against strong winds during storms. There is nothing better than going to sleep listening to the creaking of the ice, the calls of seabirds and the occasional breathing of a whale.
Mission house
A ringed seal drifts by the abandoned mission house on the edge of camp. Built by Anglican missionaries in the early 1900's, the derelict building is now home to a colony of black guillemots and fitted with nestboxes where the birds can breed.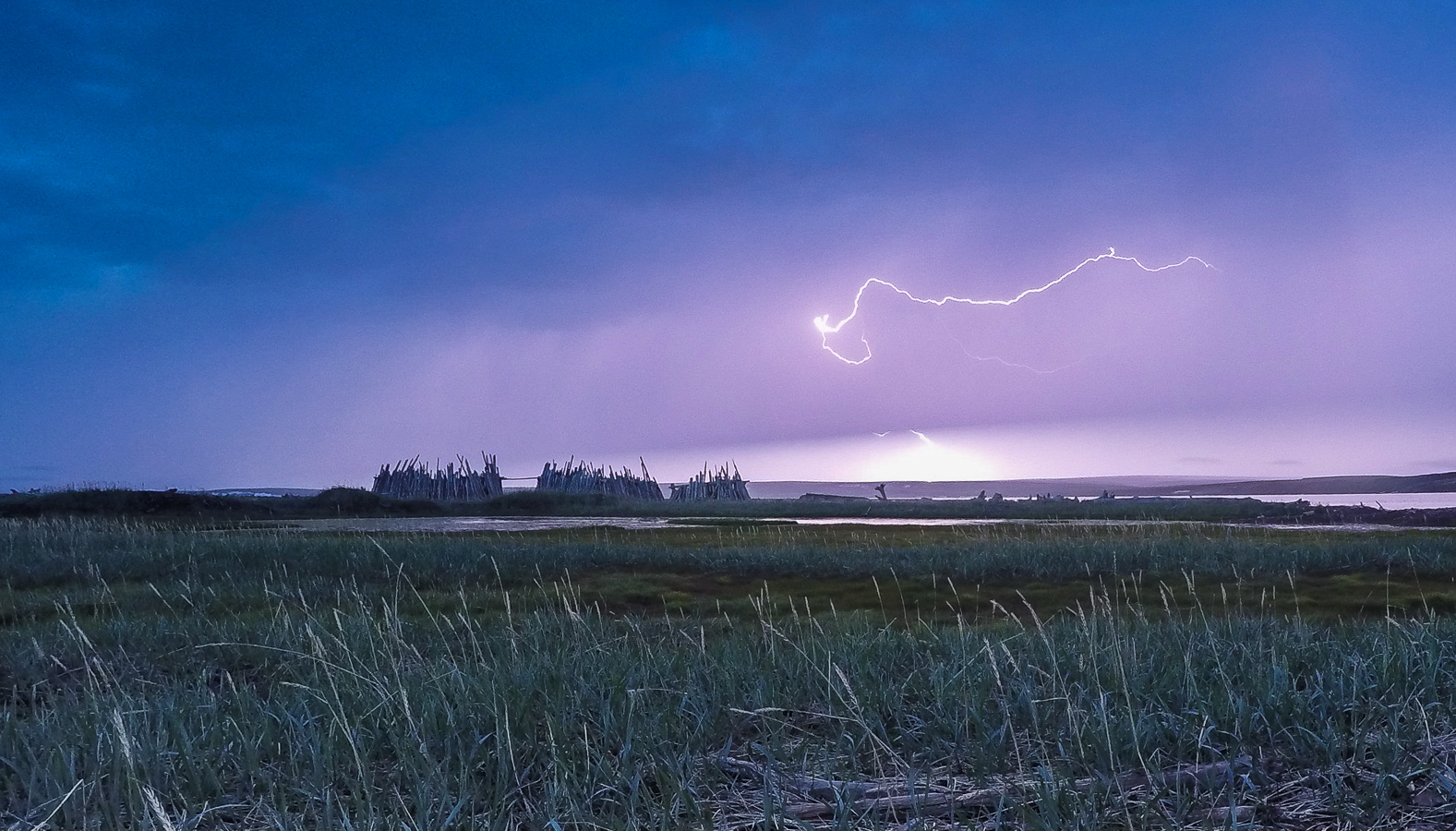 Thunderstorm
Thunderstorms are relatively rare in the Arctic, but may become more frequent with climate change causing warmer air temperatures in the summer. It was a rather exciting night sleeping in the wooden tent shelters with the lightning flashing overhead!
Ice house
A snowy owl sits on a century-old ice house. The whalers living on the island at the end of the 19th century blasted holes in the frozen ground to store food. Now, with rapidly degrading permafrost, only one house remains standing, and has recently become too unsafe to access.
Fox and mission house
Foxes are curious creatures who do not hesitate to venture into urban areas - or into camp! This particular fox became a daily visitor and could often be seen hunting for voles near the abandoned Anglican mission house.